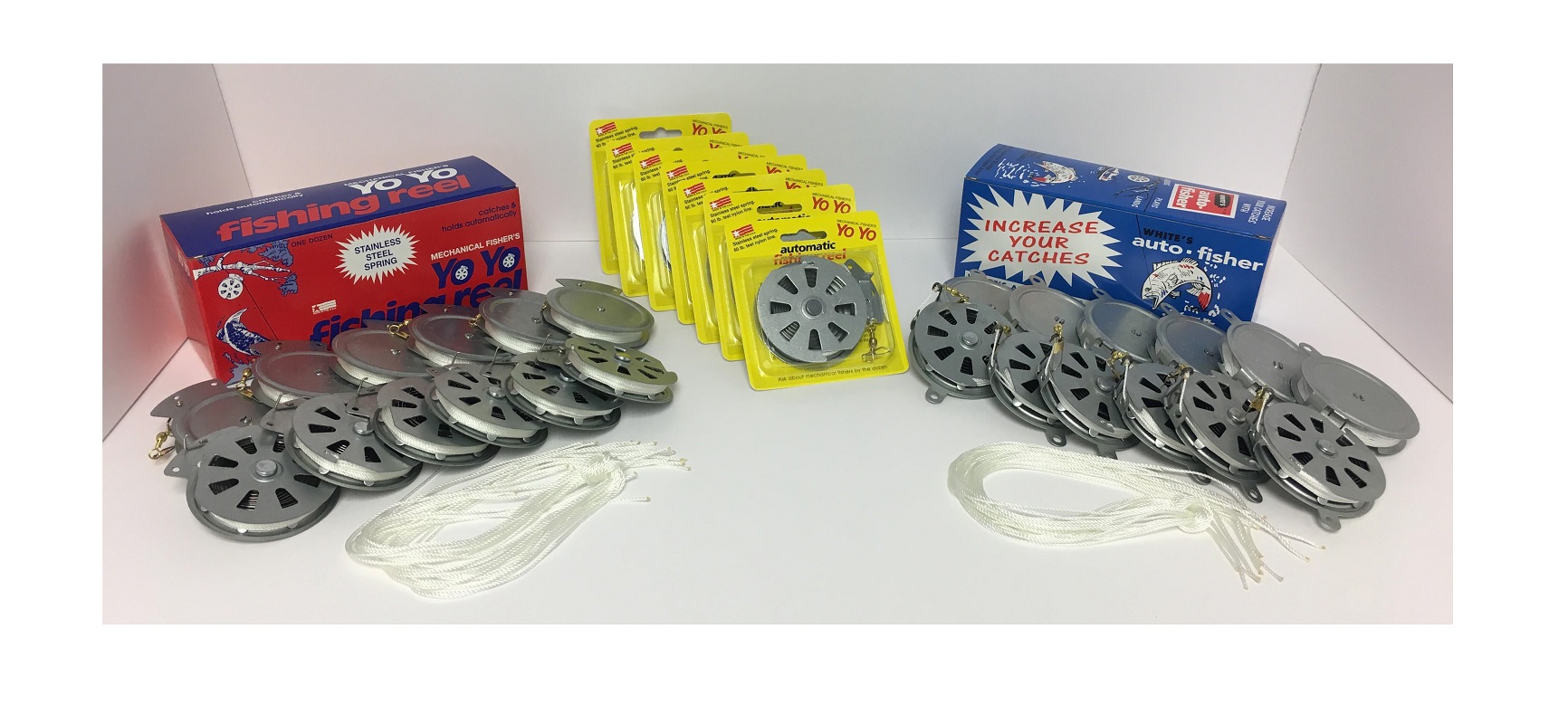 Lure, Catch and Hold –  Automatically!
Keep more fish on your line with a Yo-Yo Reel! Yo-Yo Reels automatically set the hook for you with our triggering action once the fish takes the bait. Great for all types of game fish, especially Catfish, Crappie and Panfish. Yo-Yo Reels have other uses including survival, hunting, camping and around the house.
No survival kit should be without one or two!